"Keep in mind that your purpose and your plan to achieve it can be modified from time to time... The important thing is that you understand the meaning of always working with a goal in mind and a well- structured plan

Napoleon Hill, author of Think and Get Rich"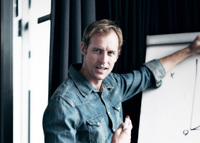 Tierra Productiva is a powerful project for the Latin American community, for the Latin American countries or the European Union, for the owners of innovative businesses looking for partners or sponsors for their projects, for European entrepreneurs who are looking for fixed direct suppliers that guarantee the supply, quality and competitive prices of their demands.
We offer support for you to use adequate tools for the development of your business. But it is important to point out that each entrepreneur will become aware that the main responsibility, success, and purpose of these objectives depend mainly on how the entrepreneur uses these tools that Tierra Productiva offers.
1) Expand your business network.
Tierra Productiva develops training programs to generate productivity and a better economic position for entrepreneurs and their businesses.
2) Promotion and trade networks.
Tierra Productiva seeks to establish links between demand and supply, thus creating effective business relationships. Through knowledge transfer, advice, and direct links between potential clients and producers.
3) Support for programs to improve your business area and attract customers through the effective use of marketing and various social media platforms.
4) Support in the area of international trade and export.
5) Tierra Productiva will be your main ally to leap the internationalization of your company. Don't worry about keeping up with your competitors.
6) Guidance about "How can I absorb large volumes of production without altering costs? Demand for products with current customers amid the current health situation and at the same time avoid risks that this may bring.